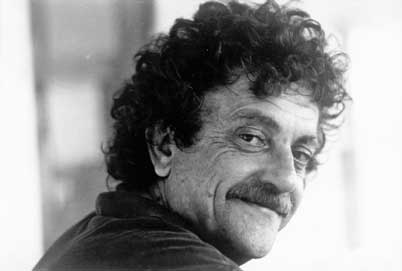 As has been widely covered, the great author Kurt Vonnegut died Wednesday. The MSM coverage has been generally good, although some seem to glance over the fact that he was primarily a science fiction writer. He wrote his own epitaph:
If I should ever die, God forbid, let this be my epitaph:

THE ONLY PROOF HE NEEDED
FOR THE EXISTENCE OF GOD
WAS MUSIC
Heh!
I first heard of him when I was a child, staring slack-jawed in amazement, watching a PBS movie based on some of his stories called "Between Time and Timbuktu". Soon I was to read Slaughter House 5, Mother Night, Cat's Cradle, Breakfast of Champions, and Venus on the Half Shell.
Tralfamadorians
, where were you when we needed you?